Monica Alvarez
English Teacher; Director of Equity & Inclusion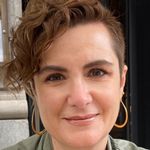 Title

English Teacher; Director of Equity & Inclusion

Email

malvar@bu.edu
Dr. Alvarez came to BUA following fourteen years at Trinity School in New York City, where she taught English and helped lead that school's DEI efforts as Equity & Inclusion Coordinator. Since arriving at BUA in the fall of 2021, Dr. Alvarez has been an inspiring teacher for 9th and 10th graders, a trusted advisor, club leader, and co-chair of the student-faculty Diversity, Equity, and Inclusion Committee.
In the fall of 2022, Dr. Alvarez stepped into the newly-created Director of Equity and Inclusion role at BUA. As BUA's inaugural Director of Equity and Inclusion, Dr. Alvarez works across constituencies – students, faculty, staff, parents, alumni – and lead the school's efforts to fully live up to our core values of community and inclusion. The work touches many areas of school life: student support, parent engagement, admissions, professional development, curriculum, pedagogy, hiring, and others.
Dr. Alvarez holds a PhD in English Literature and served as New York City's Regional Program Chair for The Jane Austen Society of North America (JASNA). Her recent writing has appeared on JASNA's journal, Persuasions, and on the Instituto Cervantes at Harvard's Observatorio Reports. Dr. Alvarez's areas of research are British eighteenth-  and nineteenth-century culture and literature. Other interests include the development of female friendships in Comparative Literature and female Spanish immigration to the United States.