Current Families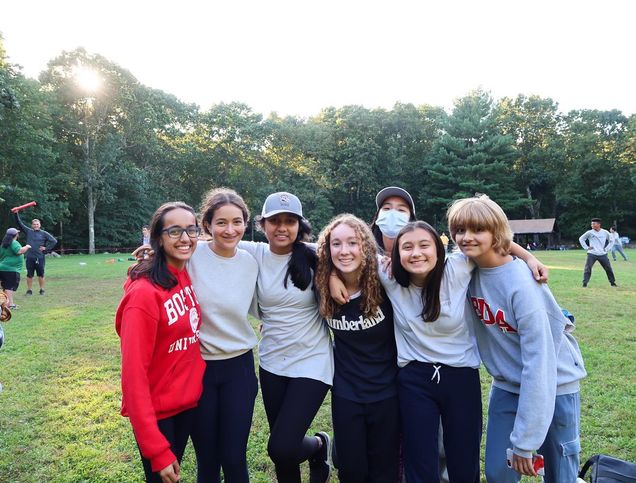 jjjj
The College Counseling Guidebook provides a wealth of resources for current students and families. Below is an overview of available information and tools.
The Academic Experience
---
​​BUA students have access to one of the leading academic environments in our nation at Boston University while also having the resources and relationships of an intimate high school experience. The best of both worlds, students satisfy their intellectual curiosity by taking advantage of both challenging academic courses at the university level while also having the opportunity to cultivate relationships with teachers, better understand their personal learning habits, express themselves and their identity, and be supported along the way. Our hope is that students become more confident learners with every class they're pursuing, taking the time to reflect and consider their unique strengths and academic interests. College counselors offer personalized guidance to students as they navigate the academic program, ensuring they find balance and maximize resources for support as needed.
To read more about the academic experience of a BUA student and how we support students with a college counseling lens, please click here.
Life Beyond the Classroom
---
When it comes to students' lives beyond the classroom, the most important thing is that they  can reflect on and articulate their intention behind the activities they pursue. Trying new things at the start of high school allows students  to figure out what they like and what they don't (which can sometimes be just as impactful). Delving deeper and creating positive impact in organizations and communities as high school progresses creates deeper meaning and opportunities for growth. Ultimately, a list of activities is only as significant as a student's ability to reflect on why any of this matters to them – why do they do the things they do, how do they impact people in their roles, and why does that matter? Understanding their place in the world and using free time in a way that lights them up is what we wish for all of our students.
To read more about how the college counseling office supports students as they cultivate their interests and pursue their passions outside the classroom, please click here.
Standardized Testing
---
There are few aspects of the college application process that generate more unnecessary frenzy than standardized testing. Our hope is to mitigate stress and anxiety around the standardized testing process by providing students and families with the tools and support to navigate the process. While standardized testing continues to play a role in the process, it is important to note that the high school transcript will always be the bedrock of the application and the best reflection of a student's ability to thrive at the college level.  Similarly, in recent years, many colleges and universities have implemented test-optional policies that offer more flexibility to students. That said, we offer sturents robust support, to navigate the standardized testing process, helping them keep things in perspective, build their confidence, and access the most up-to-date information.
To read more about the nuances of standardized testing in an ever-changing process and how we help students navigate this, please click here.
Developing your College List 
---
Beginning formally in the fall of junior year, BUA students work closely with the College Counseling Office through group and individual meetings.  The college counselors invite students into a learning process that moves both inward and outward.  First, students think deeply about their own strengths, interests, and ambitions.  Armed with this refined self-awareness, students are introduced to resources and strategies to explore the wide breadth of colleges and universities in the United States and around the world, identifying the options that will meet their needs and enable them to thrive.  
To read more about how we help students cultivate self-reflection and build their toolkit to craft a balanced, thoughtful college list, please click here.
The Application Process
---
The BUA college counselors provide hands-on, individualized support for all students as they move through the process. Whether explaining the nuts and bolts of the application, equipping students with resources to approach their college essays, reviewing their drafts, and supporting them across the finish line when it is time to submit, we are here for students every step of the way.  Because we have the opportunity to get to know students so well in BUA's small, intentional community, we are able to offer feedback that ensures students' writing and applications reflect their most authentic selves.
To read more about the components of the college application, how colleges evaluate them, and the support we offer, please click here.  
College Funding 
---
We understand that affordability can be a critical consideration as students and families think about the transition to college.  The college counseling office works to educate students and parents about the process of applying for financial aid, the types of aid available, and about other strategies to meet college costs.  We also encourage students to build a balanced college list that includes options that are likely to be affordable, understanding that the most selective options are the least likely to offer merit-based awards.  
To learn more about the financial aid process, please click here.
SMARTTRACK College Funding
The SMARTTRACK® College Funding High School Initiative provides our families with free resources to help you plan ahead and pay less for college.