News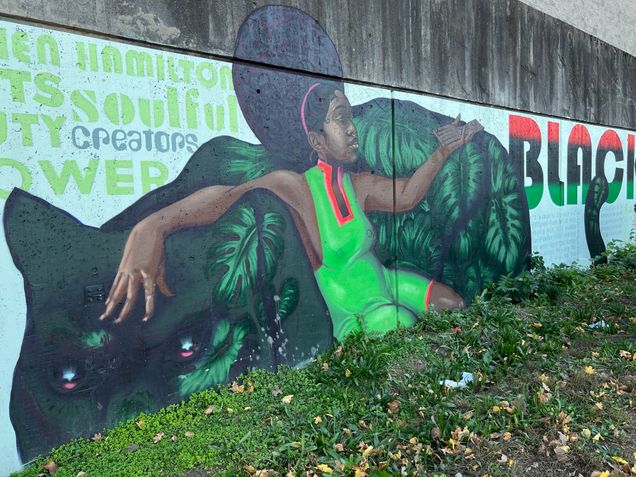 Dr. Carlos Martinez's "Boston in the Diasporic Imagination" Senior Seminar took a field trip to see murals in the Roxbury neighborhood of Boston. These murals were mentioned in Zadie Smith's novel On Beauty, which the class is currently reading. 
The "Boston in the Diasporic Imagination" class relishes in some of Boston's rich immigrant history as they delve into academically acclaimed, recent literature by and about people who have all found themselves in this great city. Originally a term referring to the exile of various Jewish populations, Diaspora can refer to people who have been forced to leave their home countries because of oppression, but it can now also refer to emigrants who have chosen to leave their countries for a variety of reasons. These people have sacrificed everything they've known and loved in the hopes of bettering their fates and that of their families and ancestors.
Dr. Martinez shares:
"In these texts we find characters trapped between worlds, trying to negotiate forces that are pulling them between authentic and constructed selves. Zadie Smith's foray into Boston life is a particularly interesting one. Writing as an outsider, since she is not from the area nor has she seemed to spend any significant amount of time here, Smith nonetheless taps so well into some real struggles facing our city, using the backdrop of segregated spaces in Boston to add such an interesting dimension to her narrative. I think I can speak for the class when I say that it was such a transformative experience to find this incredibly thought provoking art literally on the sidewalks so close to our school, and I am so grateful to Ali Holman '23 for spearheading the trip and for his work with Gabriel Romauldo '23 to provide researched contextualization for our journey."