BUA Welcomes Robert O'Rourke as Next Director of College Counseling
In an April 28 letter to the BUA community, Head of School Chris Kolovos announced the appointment of Robert O'Rourke as BUA's next director of college counseling. He writes:
After a highly competitive nationwide search, I'm delighted to announce that Mr. Robert O'Rourke will be joining BUA as our next Director of College Counseling beginning in July. Mr. O'Rourke comes to us from Groton School, where he has served as Associate Director of College Counseling since 2014, partnering with hundreds of students and families in the college process and forming deep connections with colleges and universities around the country and overseas. He has also made it a point to be deeply engaged in the broader school culture, serving as the Director of Community Engagement with oversight of the school's service initiatives; leading global education trips to the Dominican Republic, India, and South Africa; and teaching an Ethics course to seniors. Before Groton, Mr. O'Rourke was a Senior Assistant Director of Admissions at Georgetown University, playing a central role in that institution's undergraduate admissions program and gaining experience that has informed his subsequent work with high schoolers. He earned a bachelor's degree in Spanish and theology from Georgetown University. He later completed a master's degree in theological studies at Harvard Divinity School, where his coursework focused on contemporary American religions and public policy.
I am grateful to everyone who was part of this search process – faculty, staff, students, and two parents of seniors – who met each of the finalists and offered valuable perspective. In a strong pool, Mr. O'Rourke stood out. His background at both the secondary school and university levels give him experience, perspective, and valuable connections. He is a "school person" through and through, eager to be part of the rich fabric of this school community. And he combines well earned confidence with deep humility and empathy. I am not surprised that he was this community's clear choice.
Mr. O'Rourke is eager to jump into his role at BUA and to get to know us better: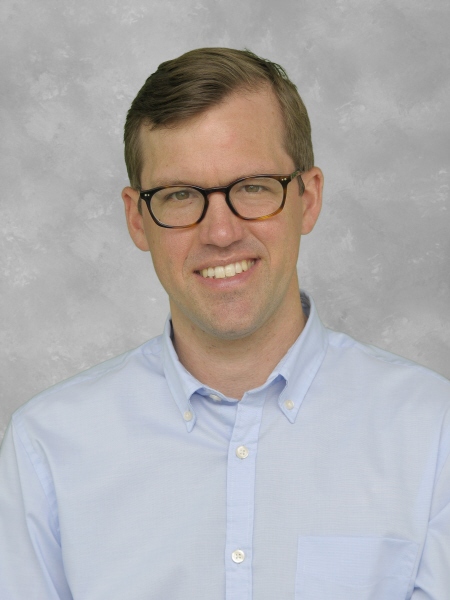 "I consider it a privilege to accompany students on the path from high school to their post-secondary lives and routinely find myself inspired by their intellect, courage, and optimism. I am thrilled to have the opportunity to lead the college counseling team at BUA and to build on the excellent program currently in place. I was deeply impressed with the bright, engaging, and kind students I met during my visit to campus and energized by their palpable enthusiasm for the BUA community and its core values. I am eager to collaborate with BUA faculty, administrators, and parents to support these emerging scholars and leaders. I can't wait to get started!"