Captain Lydia Hill '11 Gives ASM Remarks on Military Service, Mental Health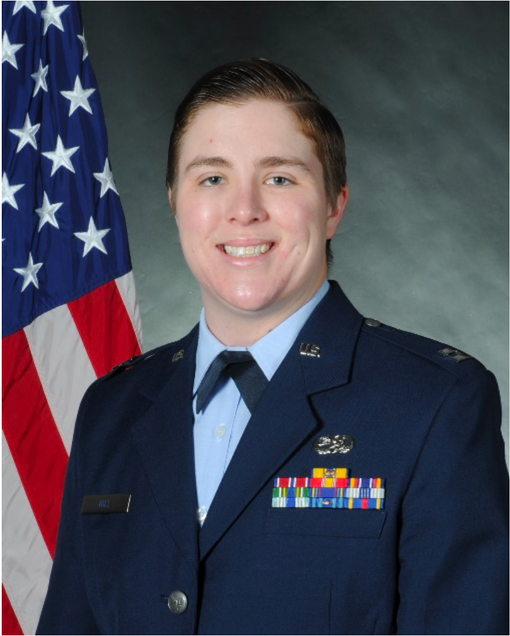 This Tuesday morning, in honor and recognition of Veterans Day, Captain Lydia M. Hill '11 addressed more than 250 BUA students and faculty at our weekly All-School Meeting in BU's Morse Auditorium. Captain Hill graduated from BUA in 2011 and went on to the United States Air Force Academy, where she received her commission in 2015 as a distinguished graduate. Pursuing a career in the Air Force, Captain Hill served as the Wing Executive Officer for the 375th Air Mobility Wing, and has deployed on assignments worldwide, including in the UK and South Korea. Currently, she is pursuing an MA in Psychology at San Diego State and will become an instructor in the Department of Behavioral Sciences and Leadership at the Air Force Academy.
In her remarks, Captain Hill talked openly about mental health issues, LGBTQIA inclusion, and leading a life of service. She reflected on BUA as being "the first place I really saw people step up and be agents of change," and shared her gratitude for a BUA teacher who inspired her "by living his life openly and with courage." Captain Hill went on to build her own legacy, founding the Spectrum Alliance for LGBTQIA airmen at the US Air Force Academy. Captain Hill's candid reflections received an enthusiastic reception from the BUA audience, with students expressing their deep appreciation in the Q&A following her talk.
We are grateful to Captain Hill for her vulnerability and candor, and for the privilege of hosting her this week.