Visit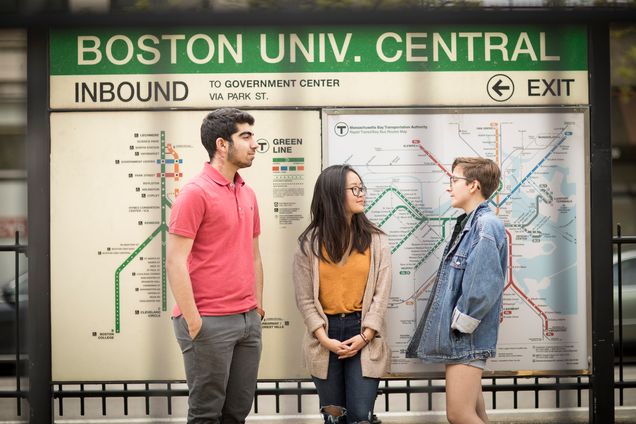 Get to Know BUA
Our website is a great tool to learn more about what sets the BUA apart, but words only tell half of the story. We hope your family will take advantage of the opportunities to engage with the BUA community. All are encouraged to visit campus to determine if BUA is the right match for your family. We're excited to meet you and to share our experiences.
Visit Campus
Interviews and student-led tours are offered weekdays from October through January for students and families currently going through the admission process. Outside of these months, please reach out to the Admission Office if you're planning to be in the area and would like to visit campus. Prospective students are also encouraged to schedule a full-day shadow visit during the fall and winter. Visitors can attend classes, eat lunch, and get a true sense of what it means to be a "BUAer." Please call the Admission Office at 617-358-2493 to set up a tour and visit; unfortunately, we cannot accommodate walk-in visitors. Click here for directions to BUA.
The tour and interview schedule for October 2019-January 2020 is as follows: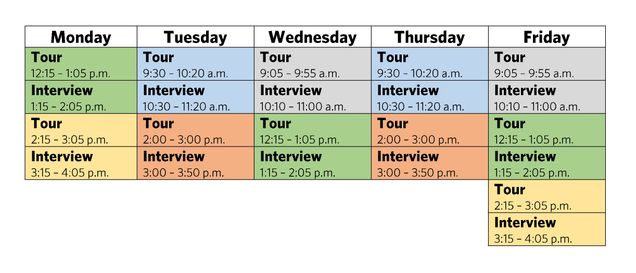 Speak directly with someone in the BUA community
Your family may find it useful to ask questions of those BUA families that live in your geographic area or whose students attended similar schools before BUA. Please let us know if you would like to be connected with a current family, alumnus/ae, or a member of the faculty. No request is too silly or small.
Attend an Open House
BUA hosts two Open Houses during the fall. The dates for fall 2019 were Sunday, September 29 and Sunday, November 3. Prospective families are encouraged to attend to learn more about BUA's dynamic community of learners and distinctive academic program. Teachers, students, and current parents will be available to answer questions and talk about their individual experiences.