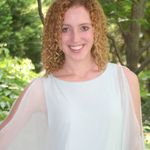 Samantha Cohen '08 received her AB in Social Studies from Harvard University in 2012. After graduating, Cohen moved to New York to work for Sotheby's, one of the world's largest auction houses and brokers of art, jewelry, real estate, and automobiles. She currently serves as a Senior Manager in Business Development. In addition to her academic and career interests, Cohen has trained extensively in ballet. She was a member of the Pre-Professional Program at Boston Ballet School during her high school years and went on to dance in college with the Harvard Ballet Company. In her free time, Cohen enjoys visiting museums, going on long runs in Central Park, and trying new restaurants in the city.
Can you tell us about what drew you to Sotheby's and what some of your primary responsibilities are?
In college I didn't major in art history, but I discovered I had a particular fascination with the intersection of the arts and society–how various art forms both reflect and are shaped by what is happening politically, socially, and economically. Harvard's interdisciplinary Social Studies concentration enabled me to craft a bespoke program of study that brought together history, philosophy, economics, and art history to explore these questions. Of course, my background in dance was at the root of this, and in college I realized that as much as I loved dancing, I enjoyed even more making the performances happen (especially as Director of the Harvard Ballet Company my junior year).
At Sotheby's, I feel like I am always part of putting on a show–whether it be an auction, exhibition, a large dinner for clients, or some other interesting event. It's an extraordinary place, unique in its longevity (we are one of the oldest auctions houses in the world) and where I am surrounded everyday by incredible works of art. I am constantly learning, whether it be about the objects we handle or the art market at large.
I've been at Sotheby's since college (and as a summer intern before my senior year), and I've held several roles. I now manage the Sotheby's International Council, a group of 36 art collectors and patrons who act as ambassadors for the company and advise us on various initiatives. I plan the group's biannual meetings in New York and London and work with the Council members to organize other interesting events worldwide throughout the year.
What are some of the most important lessons you learned from ballet? Have you been able to transfer those skills into the working world?
Like any craft, ballet demands great discipline and patience. It can take months and years to hone one's technique and see progression. It also requires the ability to work with other dancers and choreographers and to pick up choreography quickly…and of course, excellent time management! I've found all of this to be crucial in the working world. Success requires being exceptionally organized but also flexible to adjust to an environment that is always in flux (which is especially true of the art world). You have to be a team player but also take the initiative to see a task through from beginning to end. And patience is key…you never know when the next great opportunity is just around the corner.
How has your BUA education helped you in college or in your career thus far? Was there a class, teacher, peer, or experience that was particularly influential?
BUA is special for myriad reasons, but foremost it is a place where intellectual curiosity is celebrated. The encouragement from its amazing teachers to seek opportunities to learn everywhere, not just in the classroom, and to be always asking questions was extremely shaping for me.
My time at BUA is rich with wonderful memories, but I think that the senior thesis project was among the most influential in college and my career. Being tasked with finding a Boston University professor to advise our projects gave me the confidence to engage with professors in college. I sought to take courses taught by some of the most celebrated academics in the world, and I frequently attended office hours to meet with and learn from them one-on-one. And in my professional life, it made me comfortable interacting with top executives and clients. Some of the greatest opportunities I've had have resulted from my being unafraid to approach (respectfully, of course) the most accomplished people. I can thank BUA for that!