Virtual Visits and Events
Get to know Boston University Academy through the following virtual visit opportunities:
Upcoming Events:
Boston University Academy & Commonwealth School Joint Info Session
Wednesday, September 1 | 7:30-8:30 p.m.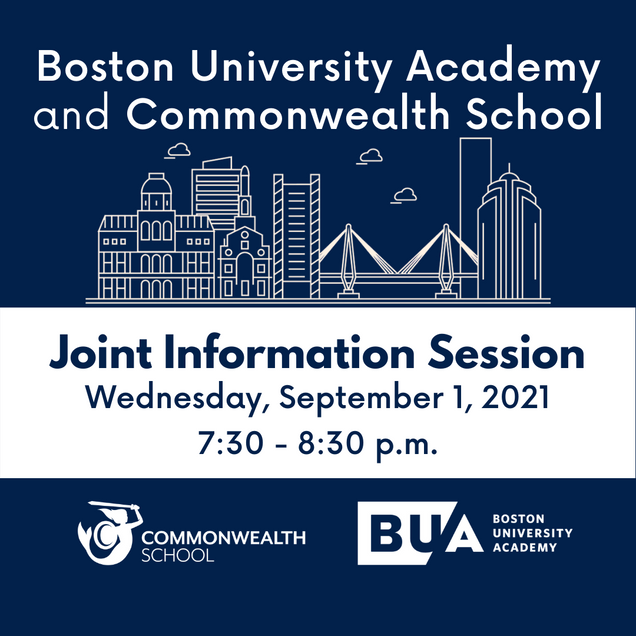 We welcome your family to join Directors of Admission from Boston University Academy and Commonwealth School to learn more about our academic programs and unique communities. We will share information about our respective schools, outline our admission processes, and offer time for a Q&A. Register here for the zoom link and more details prior to the event.

Past Events: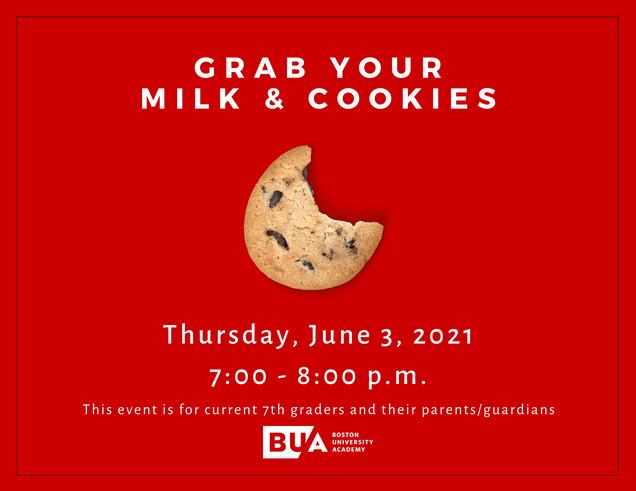 We are excited by your early interest in BUA and look forward to getting to know your family in the coming year. While we had hoped that we would be able to host you on campus this spring for our annual Milk & Cookies event, we are adjusting our plans to keep the health of our community and guests as our top priority and look forward to (hopefully) welcoming your family on our campus this fall. In that spirit, we hope you'll join us virtually to hear from recent graduates about their experiences at BUA, what they miss most about our community, and how their time at BUA impacted their transition to college. Grab your Milk & Cookies–we can't wait to "see" you online!
This event is intended for rising 8th graders (currently in grade 7) and their families only. 
Virtual Open Houses
Watch the recording of the Open House student panel here!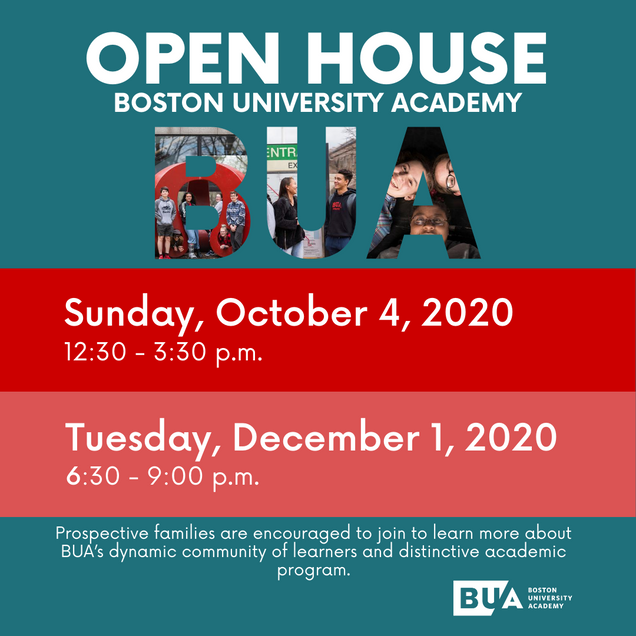 Join us via Zoom to hear from our Director of Admission, Head of School, teachers, students and current parents about our distinctive program of studies and warm, tight-knit community. Following the welcome program, there will be sessions to hear more about specific subject areas, financial aid, our parent network, and clubs and activities offered at BUA.
Evening with the Head of School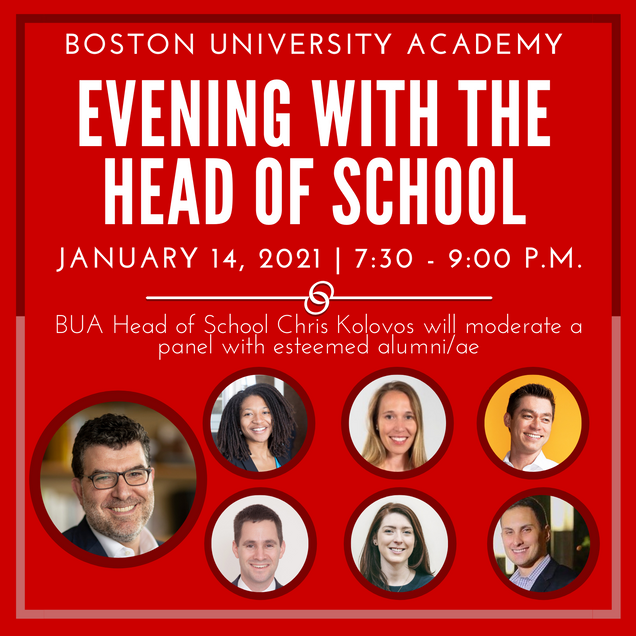 We invite your family to join us for an Evening with the Head of School. This special event features BUA Head of School Mr. Chris Kolovos moderating a Q&A session with a panel of esteemed BUA alums. Join us to hear more from our alumni/ae about their time at Boston University Academy and what they have been doing since they graduated.