Great Teachers Fund for Academic Enhancement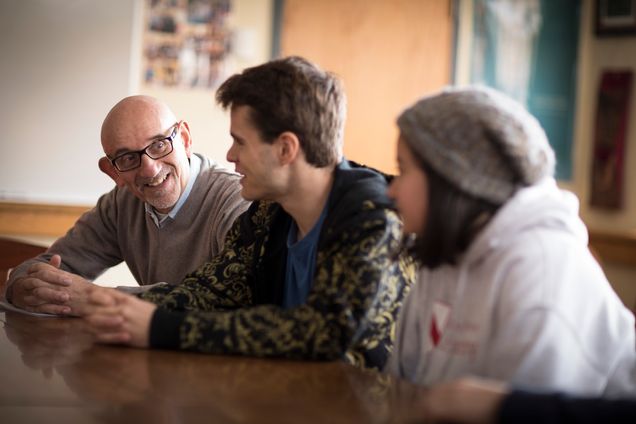 The Boston University Academy Great Teachers Fund for Academic Enhancement was established as a permanent endowment with a $100,000 gift from Ruth A. Moorman (CAS '88, Wheelock '89, Wheelock '09, P BUA '15) and Sheldon N. Simon (P BUA '15), parents of Sarah Simon '15, in honor of Phil Gambone, and in celebration and commemoration of BUA's 25th anniversary year. The Fund will support BUA initiatives while honoring the school's retiring master teachers. Gifts to the Fund will benefit BUA students, teachers, and the school as a whole by helping to incorporate unique learning opportunities that lift the quality of teaching inside and outside the classroom.
Moorman-Simon Challenge: The Moorman-Simon Family is offering their $100,000 gift as a challenge to the BUA community, with the goal of raising at least an additional $100,000 from current parents, parents of graduates, alumni, faculty, staff, and friends. Please consider making a gift today!