Alumni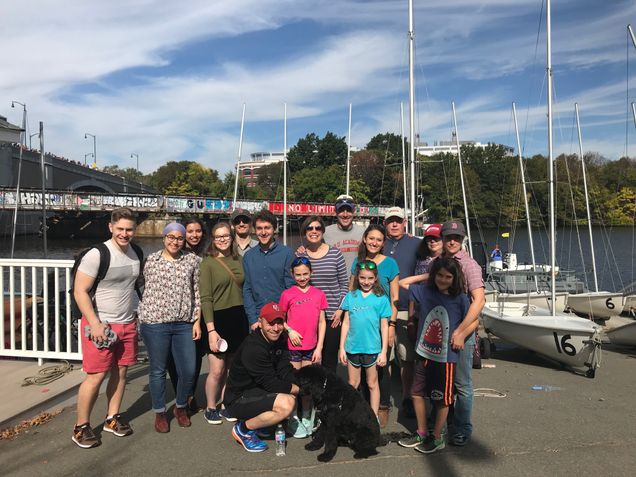 Since our first alumnus graduated from Boston University Academy in 1995, the Alumni Association has grown to over 660 graduates across the United States and around the world. The Association seeks to provide opportunities for alumni to remain connected to BUA and to each other. Through alumni gatherings in Boston and cities around the country, volunteer opportunities at BUA, and our Alumni Association Facebook group, graduates can stay abreast of new developments at BUA and network with peers, classmates, colleagues, and BUA faculty. The mission of the BUA Alumni Association is to celebrate and promote the accomplishments of our graduates and foster ongoing commitment to BUA.
In 2016-2017:
202 alumni (over 30%) attended events in nine cities across the country
Alumni giving to the Annual Fund increased by 80%
BUA alumni achieved the Alumni Giving Challenge, in which Kenny Bacow '00 and Alex Maloney '02 matched all new and increased gifts to the Annual Fund up to $7,500
Flaunt Your BUA Pride
Visit BUA's online store to purchase branded apparel, gear, and more!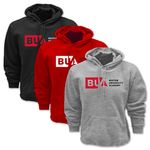 Interested in Volunteering for BUA?
Many alumni choose to volunteer for BUA: interviewing prospective applicants; assisting in the athletics program; helping to plan alumni events; coordinating alumni giving in the Annual Fund; and more. Please contact Director of Alumni Relations Dave Stone for information about current opportunities.
Make Your Gift to the Annual Fund
In the year leading up to BUA's milestone 25th anniversary, 24% of alumni contributed, and total dollars from alumni increased 80%! Gifts from alumni support BUA teachers and students, and enrich the programs that make BUA such a unique and supportive environment. All gifts are meaningful, no matter how small or large.  Please join us today and make your tax-deductible contribution to the BUA Annual Fund online!