Ahead of the Curve on Remote Learning
Boston University Academy's connection to Boston University means we have the expertise, technology, and institutional capacity to be a leader in remote learning. Utilizing the wealth of  resources available to us, BUA has established a robust remote learning and student life model, making the transition to virtual high school in record time.
Through a combination of synchronous and asynchronous teaching, delivered through a variety of technology and systems, students continue to immerse themselves in the rich, collaborative learning experience that is the hallmark of a BUA education. Frequent check-ins and virtual open office hours mean that students continue to benefit from close-knit relationships with their teachers and advisors.
Although we hope to return to in-person teaching and learning in the fall of 2020, BUA is prepared to continue to provide a high-quality remote learning and student-life experience for as long as necessary — proactively enhancing and iterating on our model as we go.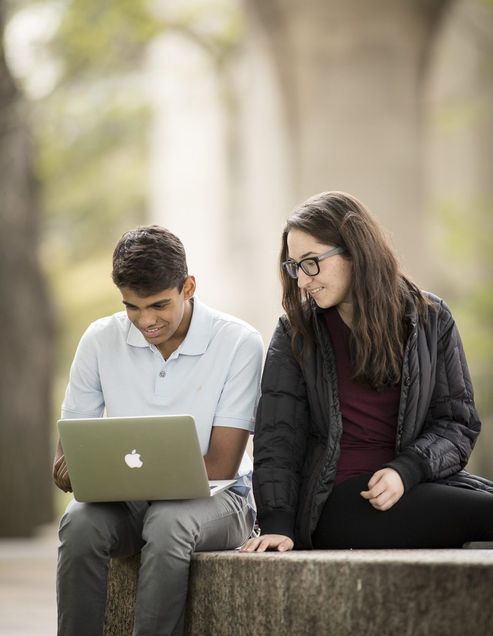 Outside of the virtual classroom, students have abundant opportunities for social connection, and are taking advantage of the many ways BUA has brought student activities to life online. Whether it's setting a new personal best in planking for the Fitness Challenge; taking some time for deep breathing in the weekly Mindfulness session; whipping up French onion soup in a Zoom cooking class offered by a beloved teacher; sewing masks for essential workers with Fashion Club; or debating free will in Philosophy Club, students are diving into a host of enriching extracurricular offerings, despite not being able to be together in person.
In this unprecedented time, the talented and dedicated BUA faculty and staff are committed to the education and well-being of their students, and creative in their approach to teaching and supporting students. Likewise, BUA's characteristically kind and curious students have been positive, flexible, resilient, and adaptive in their new remote learning environment.
The strength of a community is measured in how it comes together in difficult or uncertain times: BUA has risen to meet — and exceed — the challenge.